Beyond Public-Private partnerships that exclude youth's as key to being the sustainability generation
Trusted Goals of 100 World Leaders including youth -mapping BRI as schoils curiculum connecting sustainability generation community and nations
Between Xi Jinping's direct resposibilities for the sustainability ofthe fifth of the world's peoples and Guterres responsibility for villagers and citizens of all nations, over 100 national leaders are re-examining some of the world's biggest investment networks in their youth's futures. The good thing about sustainability gaols - eg climate - is all communitesi need to collaborate in win-win solutions. China cannot solve climate on its own.Translate which teachings you can from jinping and guterres and play a game of snap with others scaling youth netwrks celebrating jobs linked in by missing solution curricula worldwide



sustainability30000+ microcfranchises (chapter 6 -2018 year of 5 million china startups. 1 2 3 35th year of search foir 30k microf)

Sir Fazle Helped girls free small enetrprsies services and community resilience most critical to buildi a rural nation from nothing

Ma helped youth develop a supercity of market merchandise and social joy of communitoies for all - given freedom to welcome toursists to a both a new world of 1/5 of the plant's people and Hangzhou as an an extraordinary natural epicenter

Ending all monopolies of learning to serve sustainability generation

leapfrogging with life shaping connections of going digital, and mapping back human purposes of ir4

Picture fintech*eductech 3 billion new jobs why would older generation put youth in debt to being this change

Learning innovation network opposite siloising empire bureuacracy (legacy of world wars and 1000 times less commnstech in 1946 than today)
Rome cross-cultural epicentre ("metahib") of going beyond empire- win-inw-iwn values of linking in sustainability generation - through bottom-up and open human systems as beautifully diverse as nature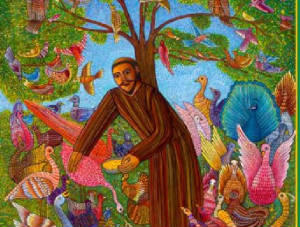 From overall Europe empoire to regional sea and overland continent of free trade – to going beyond emercantile empire that destroyed sme free markets and erected huge borders to BRI being the most valuable curriculum 3 billion youth have ever shared ( help deig MOOC of BRI.school BRI.mba BRI.systems)
Franciscan servant leaders culture connecting all hemispheres of poorest to richest
Spirit of love and community innovation
For it is in giving that we receive.
Start by doing what's necessary; then do what's possible; and suddenly you are doing the impossible.
It is in pardoning that we are pardoned.
Xi Jinping - 40 year learning curve ending village pocerty; celebrated by goodwill of fifth of world people and worldwide youth's demand to work on win-win trades of being the sustanability generation
85+ national leaders now brainstorming with XI Jinping hemisphere maps : what world trade invetsments are most vital to sustainability generation
how do leadership summits become sources of missing jobs creating curricula
in every biggest investment a nation or groups of nationnmakes, what are youth learning to do, how green is this, is the etchnolgy being applied advancing skils and urgent collabiration goals sustainability of hians now depnds on
Antonio Guterres 25+ years of working with refugees and border crisues of world's belt roads: bridge beween china and every united nation of youth sustainability
Translator and connectoir oif Xi Jinping's alumni with other major cultural contexts
Independent transparency auditor of operational execution of goals-designed learning networks
Best placed to mediate priorities of trasnformational opportunities of fintech and edutech from grounded viewpoints such as refugee girls
Jack Ma 40 year learning curve of how teachers and technolgists can create the most jobs linking in communities hardest working enterprsies and loving families
Sir Fazle Abed- developed the world laregst and most colaborative ngo by living with poorest village families- invested in education syatem empoweringworld's poorest girls to develop the 8th largest nation and poorest and most colaborative of china's neighbors
Pope Francis and the story of POP
Shipping's first global era from the 16th c to after world war 2 shows nations grew biggest by zero-sum economic models of empire and manipulating countries carbon and natural assets. At the time of the moon landing, the opportunity to innovate was very unevenly distributed geographically with up to half of the world still having no access to electricity. Latin American Franscican cultures were the first to dream but Eastern superport trading and family networked cultures mapped most successfully by the Chinese were the first to integrate the most human innovation model knows as POP – Preferential Option Poor. This values the greatest professionals and educators those who
1 go and live and learn with the poor ,
2 end broken systems (eg no access to electricity grids) that trapped communities in poverty,
3 preferentially apply new technology to the poorest.
Today's solutions the sustainability generation needs most apply mobile connectivity to POP and a love of collaboration to solve each other changes in spirited ways celebrating what Jack Ma calls Loveq – the quotient of love. This humanizes out of every community totally different media and servant leadership from fintech to edutech to socialtech of global village market purposes integrating hi-tech, hi-trust and valuing how life critical knowhow multiplies value in use in opposite ways to the industrial revolution's consumption of things and manipulations of scarcity. Can youth economies of commstech, greentech and human spirit connect a world sustaining parents dreams for their childrens (especially girls) potential wherever they are born in ways that industrial macroeconomics was never designed around?. Lets timetable and connect up teachings of the leaders of the Games of Five with more collective determination and youthful curiosity- and smarter media(tion) than any 20thC Olympics branded by the world's number 1 obesity-making soda.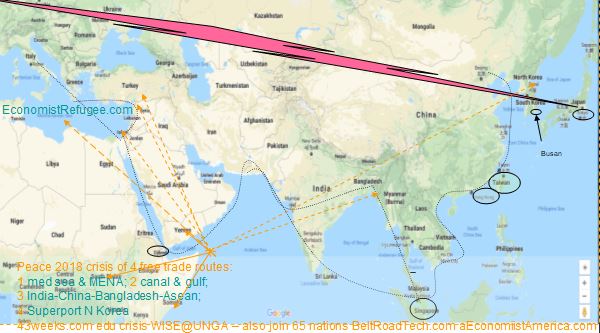 Belt Road summits since 2013 started by involving some of china's most underemployed neigbors in redesigning infarstructure so that every community could access ports linking in world trade; jinping's connectivity curriculum increasingly brainstormed the biggest investments projects ever banked by and for developing countries which they (not the richest nations chose the way Bretton Woods Development strategy had previously buereaucratised top-down );
Surprisingltly they are also connected by both having spent 20 years in pre-digital community newtoeks before mobilsiing worldwide web solutions to leap beyond markets where provsion of life shaping services had excluded (particularly girls) born into poorest communities. Their solutions continue to win-win around direct neighbors of chna's greatest sustainability chalenges and missing jobs-creating education curricula
THE MOST EXCITING TIMES TO BE ALIVE-valuing whether the human race survives
When Guterres took over as leader of UN the timing was perfect in 2 regards; there was a new curriculum of 17 sustainability goals that 200 nations hag a=greed youth would need to spend their time on, and guterres lifes work with refugees could auidit how the world's largest investment projects grounded in ending refugee problems and reconciling belt roads troubled borders - national leaders who wanted their youth's livelihoods to unite in the race to sustainability goals needed both the investment and the worldwide innovations china was offering to map
Officially Hangzhou was permitted to be one of the first to welcome foreigners since it had been world famous for doing that over 500 years ago as marco polo's asian terminal of the eurasian silk road .The first skill jack's alommni network had to develop was speaking english socially; the secoind skill was showing touristst spiritial and community for all events that enabled them to partociapate in uniquely positive confucian spirit...............................................................;............................................................
From 1996 there was an extroardinary 2.0 crossover between how bangaldesh became the first rural lab fo partners in leapfrog models of mobile webs and jack spending 10 yearswith youg friends mapping out how the web could build a job ea inafstructures in critical ways opposite to the fake news webs and over-examined education usa built.